RRR – Movie Review
25 March 2022, 1:04 pm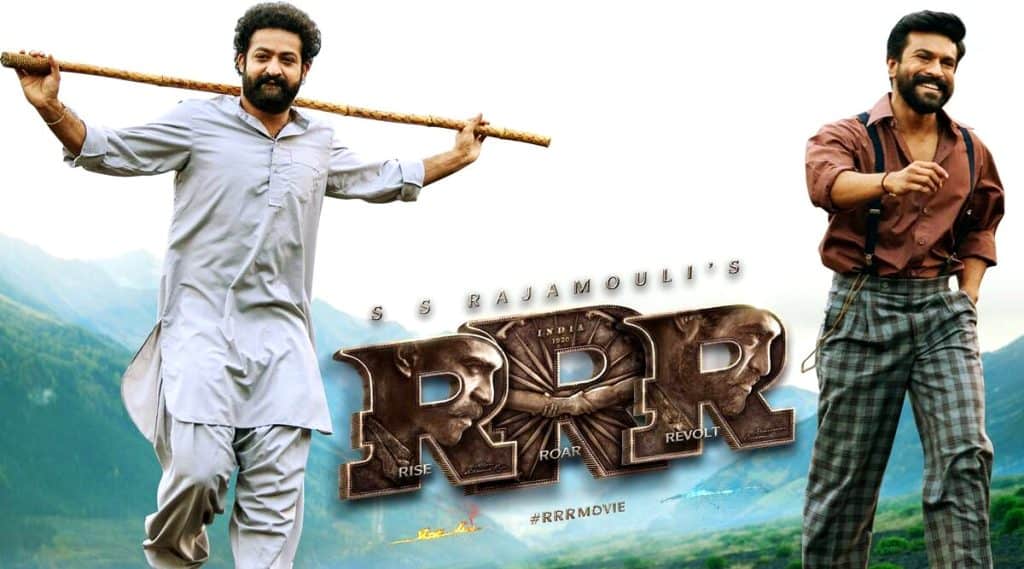 SS Rajamouli's RRR starring Ramcharan and Junior NTR is a big venture with a good story backing. Narrated well, it speaks about two contrasting youngsters becoming friends in British era in India and they have a task to do. Senthilkumar cranks, Keeravani's music and Sreekar Prasad's scissors do their work well. Ajay Devgn, Alia Bhatt, Shriya Saran, Samuthirakani and a host of British artistes play part of the film.
Story
RRR begins in Adilabad district of pre-Independent India in the 1920s, Malli, a young girl is kidnapped by Britishers for her lovely voice. Bheem (Jr NTR) is entrusted with bringing her back whereas Raam (Ram Charan) takes the bounty to catch him.Did Raam catch Bheem? Or did he realise his folly and help Bheem in his endeavour is the basic premise of RRR.
Performance
Junior NTR is at his best. He does his part well. Anger, agony and rage portrayed by him well. He is at ease. So is Ramcharan. He is splendid as cop in British rule. He has romance, a will to serve his people and a dreadful past. Action scene sits well on him. Ajay Devgn and Shriya Saran gets a blink and miss role. Alia Bhatt has nothing much to do. However all artistes live up to expectations.
Technical detail
A technically superior RRR is a visual extravaganza. Madan Karky's Tamil dialogues add strength.Rajamouli truly deserves all the applause and accolades for his vision and execution of this mega-budget period.
Camera and visual effects stand top.
Plus
Rajamouli's direction
Jr NTR & Ramcharan show
VFX effects
Stunts
Background score by Keeravani
Minus
Length
Gravity-defying stunts
Verdict – A Rajamouli show

Rating : 3.5/5

0

0