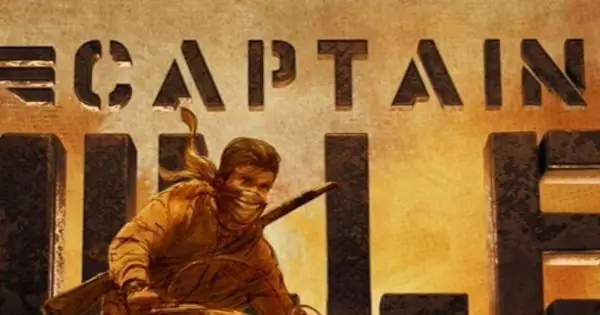 Sathya Jyothi Films has announced its next titled Captain Miller starring National award-winning actor Dhanush in the lead, directed by Arun Matheswaran, known for his work in movies like Rocky and Saani Kaayidham.
The movie made on a grand scale is a period film set against the backdrops of the 1930s-40s and will be released simultaneously in Tamil, Telugu, and Hindi.
Producer T.G. Thyagarajan, Sathya Jyothi Films, says, 'I am elated to announce Captain Miller, which I strongly believe will be one among the promising movies made at a grand scale from our production house. Working with Dhanush has always been a great pleasure as our previous collaborations have been successful. When director Arun Matheswaran narrated the script to me and Dhanush, both of us were excited, and wanted to materialize in a grand scale. I have always admired the director Arun's unconventional thinking and maverick filmmaking methodologies to deliver exceptional movies are extraordinary. When he narrated the script, I was immensely impressed with his idea, and his engrossing screenwriting. It's great to have music director GV Prakash, whose Midas touch will escalate the stature of this movie'.
Madhan Karky is penning dialogues for this movie. The other technicians include Shreyaas Krishna (DOP), Nagooran (editor), T. Ramalingam (art), Poornima Ramasamy & Kavya Sriraam (costume designing) and Dhilip Subbarayan (action).
Captain Miller is presented by Sathya Jyothi Films T.G. Thyagarajan and is produced by Sendhil Thyagarajan and Arjun Thyagarajan. The film is co-produced by G. Saravanan and Sai Siddharth.

0

0