India logs 17,070 new cases
1 July 2022, 5:21 pm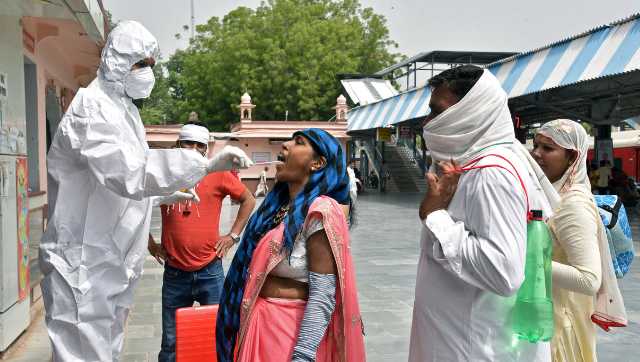 India logged 17,070 new COVID-19 cases and 23 deaths in the last 24 hours, the Ministry of Health and Family Welfare (MoHFW) informed on Friday morning.
The active COVID-19 case count has now increased to 1,07,189 (1 lakh 7 thousand 1 hundred and 89). There has been increase of 2,634 patients in the active caseload in the span of 24 hours. Active cases comprise of 0.25 per cent of the total cases.
The new cases reported today are lower than 18,819 fresh infection reported on Thursday.
The total tally of country's COVID-19 cases till 8 am on Friday (1 July, 2022) has reached to 4,34,69,234 (4 crore 34 lakh 69 thousand 2 hundred and 34). Meanwhile, cumulative casualties due to the coronavirus has climbed to 5,25,139 (5 lakh 25 thousand 1 hundred and 39).

0

1