Hardik expected to bowl in T20 WC, says Rohit
21 October 2021, 3:59 pm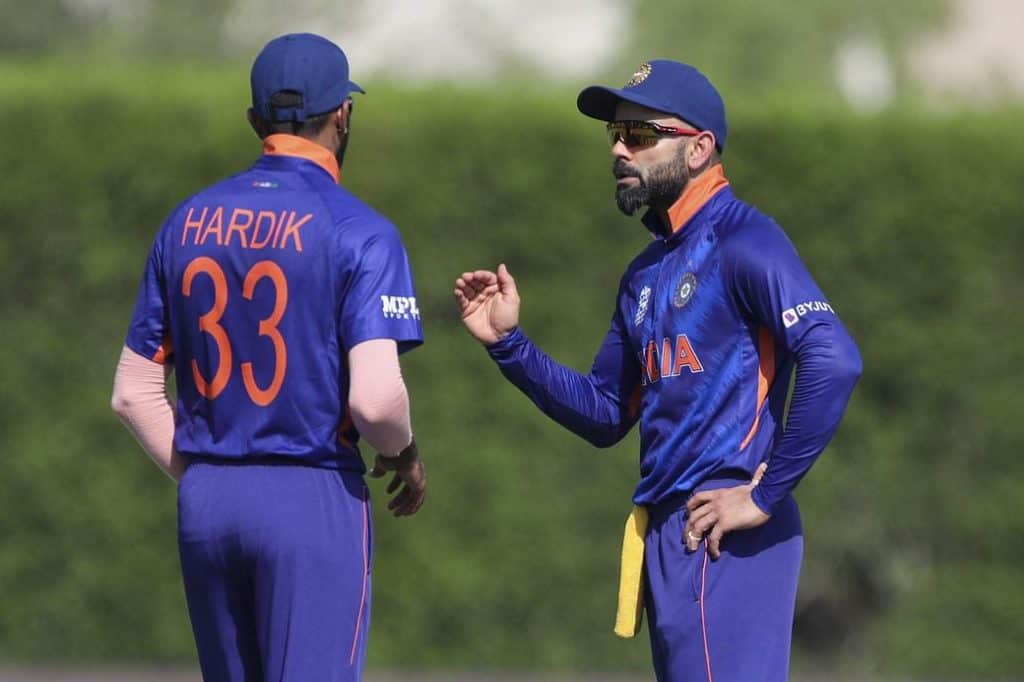 India vice-captain Rohit Sharma on Wednesday said that all-rounder Hardik Pandya is expected to be ready to bowl when the team starts its T20 World Cup campaign here on Sunday. Rohit said the team needs a sixth bowler during the showpiece.
'Hardik is coming along pretty well, but it'll be a while before he will start to bowl. He hasn't started bowling, but he should be ready by the start of the tournament,' said Rohit at the toss for the warm-up match against Australia.
'We have quality in the main bowlers, but you need an option for a 6th bowler,' he added.
India plays Pakistan in their opening match here on Sunday.
Pandya's fitness is a concern heading into the tournament as he did not bowl at all in the IPL. The team management has repeatedly stated that Pandya's bowling is crucial for the team's balance.

0

0