Shardul Thakur may play first Test vs England, hints Kohli
4 August 2021, 12:06 pm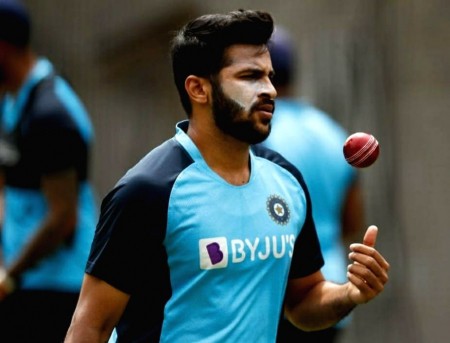 Facing a shortage of pace bowling all-rounders, India may field pacer Shardul Thakur in the first Test against England that begins here on Wednesday, India skipper Virat Kohli has hinted.
Thakur had played a key role with both bat and ball — picking seven wickets and scoring 67 — in helping India win the fourth and final Test in Brisbane to seal the series 2-1.
India are missing Hardik Pandya who is not yet fit to bowl in Test matches. Pandya has been part of the limited overs squad.
"Yes, he definitely can be [made into an all-rounder]. He is already a multi-dimensional cricketer. And it's all about him getting more and more confidence with performances like [in] Brisbane. Someone like him obviously brings a lot more balance to a Test team or any other format of the game," Kohli said in a virtual media interaction on the eve of the first Test.
Kohli said that the likes of Pandya and Thakur who can chip in with bat and ball go a long way in helping the team win.

0

0