Former TN Governor Rosaiah passes away
4 December 2021, 11:46 am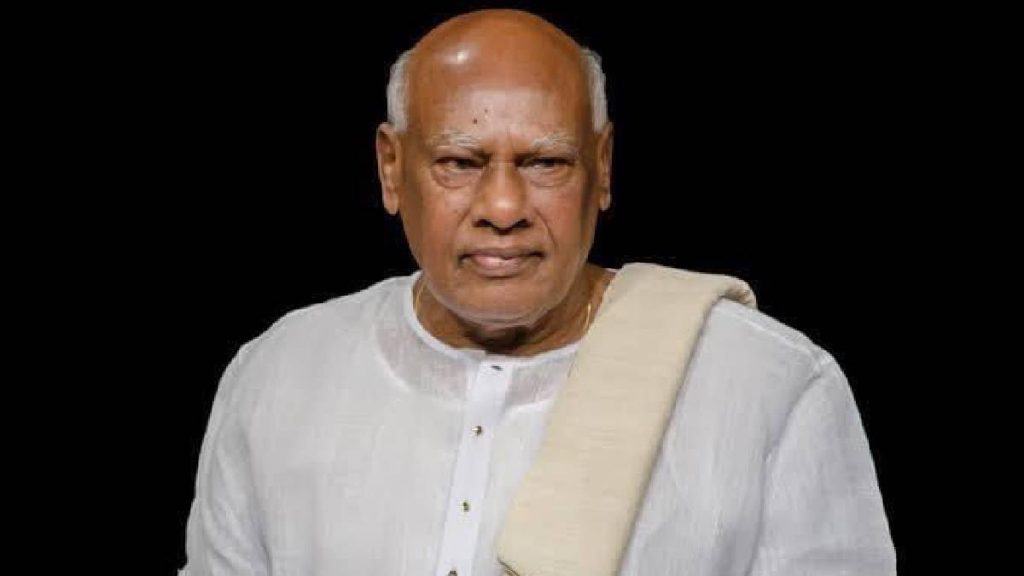 Former Tamilnadu Governor and Andhra Pradesh Chief Minister K Rosaiah passed away today morning in Hyderabad. He was 88.
According to sources, his family members shifted him to a hospital after his pulse rate dropped in the morning and doctors declared him brought dead.
Leaders from across the country have expressed condolence over his demise. He also served as the Governor of Karnataka for two months and the Governor of Tamilnadu from 2011 to 2016. He was previously an MLC, MLA and MP from the Indian National Congress numerous times and handled many ministerial posts over his long political career spanning over half a century.

0

0