Stalin justifies addressing Centre as Union Govt
23 June 2021, 3:27 pm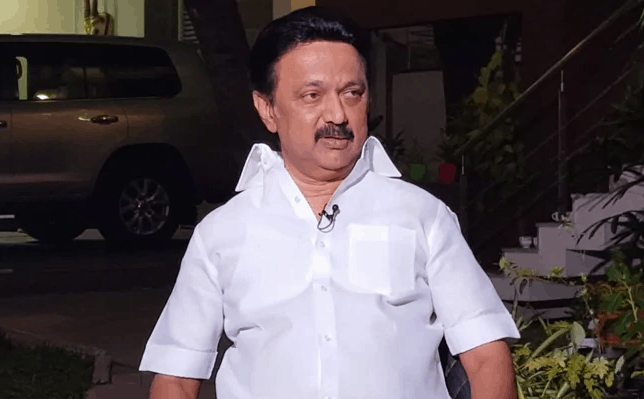 Chief Minister M K Stalin today justified the usage of term 'Union Government' to address the Centre and said the DMK government would continue to do so as there was nothing wrong in it.
Replying to Nainar Nagendra, of BJP, who raised the issue of DMK using the term Union Government instead of calling it as Central government, during the debate on the motion of thanks to the Governor for his address in the State Assembly, Stalin said some people were thinking that the usage of the term Union Government as a social crime.
"It is wrong to think like that as we are only telling what is prescribed in law", he added.
Pointing out that the first line of Indian Constitution contained the word 'India, that is Bharat, shall be a Union of States', the Chief Minister said "we are only using the same and not anything which is not in law".
The term Union Government is not wrong as it meant that it contains all the States.
"Some were criticising us for using the term Union government which was not used by late leader C N Annadurai and M Karunanidhi", Mk Stalin said, adding, there was nothing to get frightened about it as the principles of Federalism is contained in the term Union Government.

0

0