83 – Movie Review
30 December 2021, 3:18 pm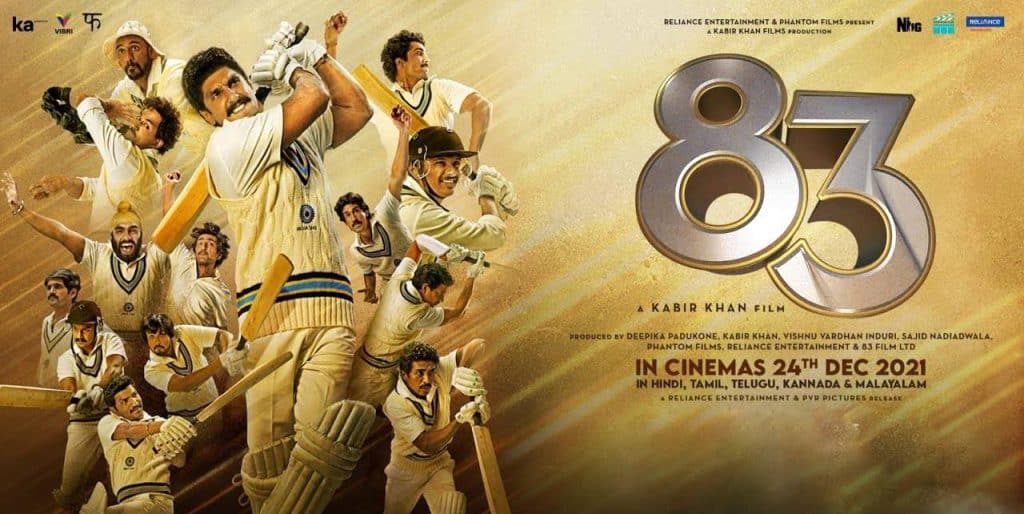 India's victory in 1983 World Cup in England is what 83 is all about. Directed by Kabir Khan, Ranveer plays Kapil while Jivva is cast as Srikanth and a bunch of artistes including Deepika Padukone playing pivotal roles.
Plot
India, who had only won a single World Cup match before the tournament, were deeply unfancied outsiders in 1983. Kabir Khan frames the arrival in England of Kapil Dev, and other now legendary cricketers such as Sunil Gavaskar (played by Tahir Raj Bhasin) and Roger Binny (Nishant Dahiya), in jauntily comic underdog vein. With manager PR Man Singh by their side, the team created history. The movie chronicles the journey match wise with several back up and motivational stories.
Performance
Ranveer lives as Kapil Dev. Not just in looks, but body language and suction too. He holds the entire movie together. And every other character including that of Cheeka played by Srikanth adds zing and excitement.
Plus
Ranveer Singh performance
Jiiva as Srikanth
Minus
Lacks drama
Verdict Cricket carnival
Rating : 4/5

1

0