Annaatthe Movie Review
5 November 2021, 1:47 pm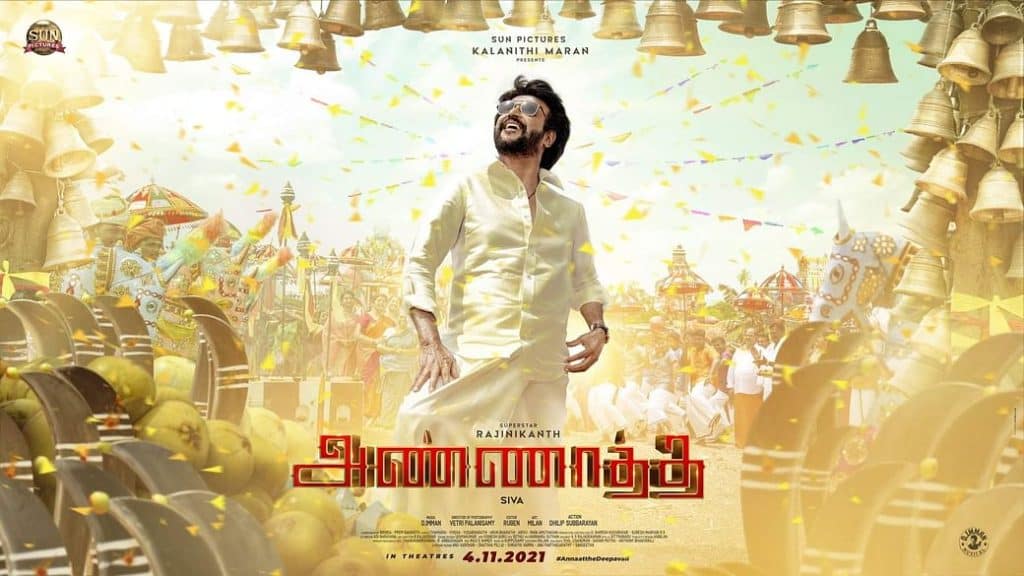 A movie on brother -sister bonding. Rajinikanth is at the helm of affairs. Directed by Siruthai Siva and produced by Sun Pictures, it has a battery of stars including Nayanthara, Keerthy Suresh, Khushbu, Meena, Prakash Raj, Soori,Jagapathi Babu and others. Music is by D Imman.
Story
Rajini loves his sister above everything. Onefine day she leaves home with her lover. A dejected Rajinikanth is crumbled. But coming to know she is in trouble in Kolkata,he sets out on a journey to help her.
Performance
It is Rajini show all the way. He is looking young and energetic. Shows emotions too. Holds the screen together. Keerthy Suresh does have a part to play. Nayanthara appearw all through. Khushbu, Meena appear briefly in a forgettable roles. Jagapathi Babu plays a typical villain but Soori and Sathish comedy doesn't evoke laughter.
Technically the visuals are good and D Imman's songs are foot-tapping. But an overdose of sentiments makes the movie a melodrama at most places. And reminding one of movies like Thirupachi and Vedhalam, Annaatthe promises a plenty but loses the fizz as it grows.
All said, Rajinikanth at the helm of affairs with his usual mannerisms provided moments to engage audiences and makes sure his fans enjoy it.
Plus
Rajini all through
D Imman's racy songs
Mannerisms of Rajinikant
Minus

Weak story
Too emotional like a serial
A deja vu feel
Verdict : Only for Rajini fans
Rating : 3/5

0

0