Cold Case (Malayalam) Review :
3 July 2021, 12:48 pm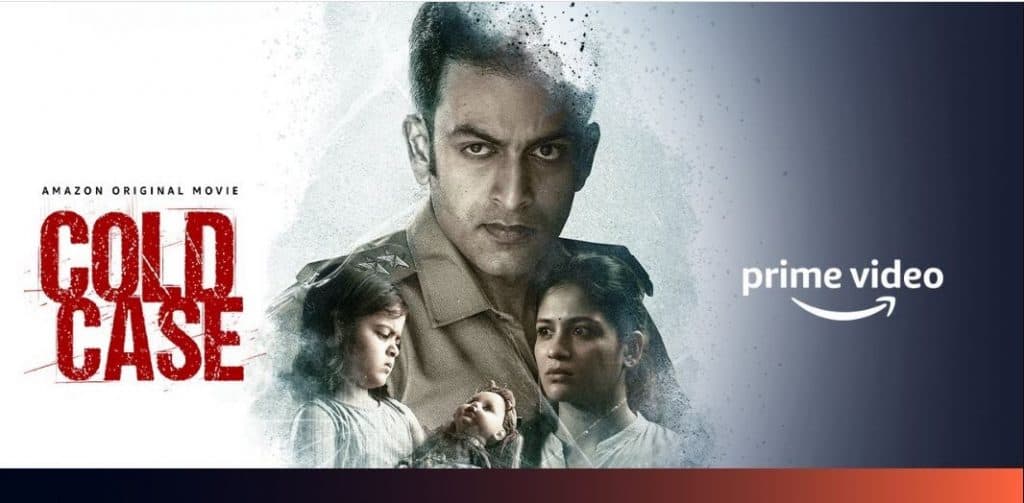 Prithviraj starrer Cold Case is a murder myster. A cop on trail of a murder and a journalist going in her own way to set the puzzle right. When the two meets, all drama ends.
Directed by Tanu Balak, the investigative horror thriller is out in Amazon Prime.
Story
A skull is found from a discarded bag in a lake. The onus is on Police officer Sathyajith (Prithviraj) to find out who was killed, who is behind the murder and why. He begins from zero. Slow and steady, he embarks on tight path. Parallely, there is a journalist Medha (Aditi Balan), a single mother. She encounters eerie moments in her house. She embarks on a mission to find out why. She stumbles upon some curious facts.
Performance
Prithviraj looks slim and trim as police officer. He delivers his best. Neat show. Aditi impresses as journalist. Fear, anger and agony portrayed well by her. Her scenes with Prithviraj are good.
Plus
Prithviraj performance Aditi Balan's acting Girish's camera work Prakash Alex music
Minus
A weak second half Predictable climax
Verdict- Intriguing thriller
Rating 3.5/5

0

0