MGR Magan Movie Review
5 November 2021, 2:02 pm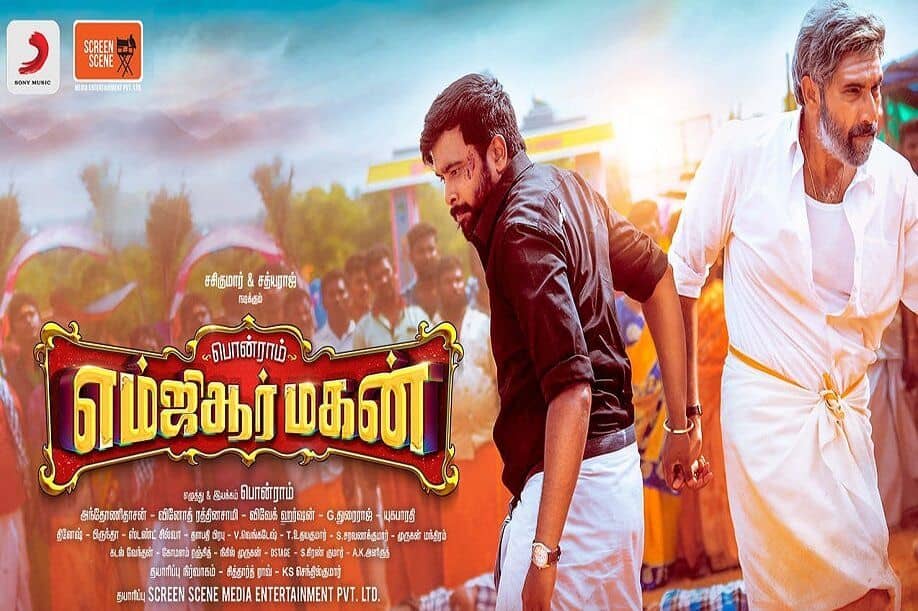 Director Ponram, whose ventures Varuthapadatha Vaalibar Sangam, Rajini Murugan and Seema Raja is back with MGR Magan.
Produced by Screen Scene Media Entertainment, the film has Sasikumar, Sathyaraj, Mirnalini Ravi, Saranya Ponvannan, Samuthirakani, Pazha Karuppaiya, Singam Puli and 'Naan Kadavul' Rajendran in key roles. Cinematography is by Vinoth Rathinasamy, music is by Anthony Dasan and editing by Vivek Harshan.
Story
Sathyaraj plays the father and Sasikumar his son. Saranya Ponvannan does the mother role, while Samuthirakani will be seen as the maternal uncle.
Sathyaraj dons the role of M G Ramasamy, a village doctor. He is called as MGR by all. Sasikumar's character name is Anbalippu Ravi. Anupriya (Mirnalini Ravi) comes to MGR for the treatment of her father. How she enters into the fight of the dad-son has been narrated in interesting manner.
Performance
Sathya does good. As an angry dad and a man for a cause he is okay. Sasikumar chip in well.He has stunts too. Mrinalini is welcome addition. Samutbirakani tries to evoke laughter. Pazha Karupiah plays baddie.
Plus

Sathyaraj's show
Funny one-liners
Minus
An outdated script
Songs by Anthony Dasun
Verdict : old wine in new bottle
Rating : 2.5/5

0

0