Nenjuku Needhi – Movie Review
20 May 2022, 2:00 pm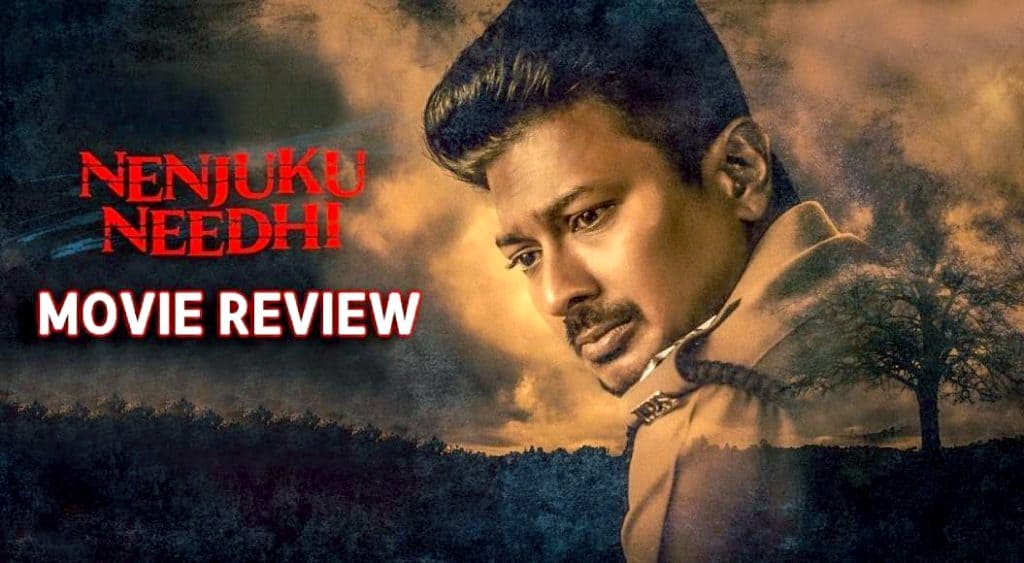 Produced by Boney Kapoor's Bayview Project LLP in association with Romeo Pictures Rahul, it features Udhayanidhi in the lead role as a tough cop Vijayaraghavan. Set in Coimbatore belt, the movie feqtures Tanya Ravichandran, Shivani Rajasekar, Aari, Mayilsamy, Chakravarthy are also in the cast. Music is by Dibu Ninan Thomas. Camera is by Dinesh Krishnan. A remake of Bollywood hit Article 15, it is directed by Kanaa fame Arunraja Kamaraj.
Story
The movie is about the gruesome rape and murder of two minor girls in Suthanthirapalayam village in Kovai. People wear their caste on their sleeves. It's an unsettling world, where people don't even want to share water with people from lower castes. More than a person's name, it's their caste which is of relevance. Police officer Vijayaraghavan ( Udhayanidhi Stalin) comes here. He is entrusted with the task of punishing the culprits. But caste equations are his hurdles.
Performance
Udhay does a fine job. His body language and dialogue delivery adds strength. Tanya as his ladylove chip in well. Shivani Rajasekar, is the scene-stealer.
Plus
Music
Camera
Dialogues
Minus
Preachy second half
Verdict – A perfect remake
Rating 2.5/ 5

0

0