No survivors found in China Eastern plane crash
23 March 2022, 1:27 pm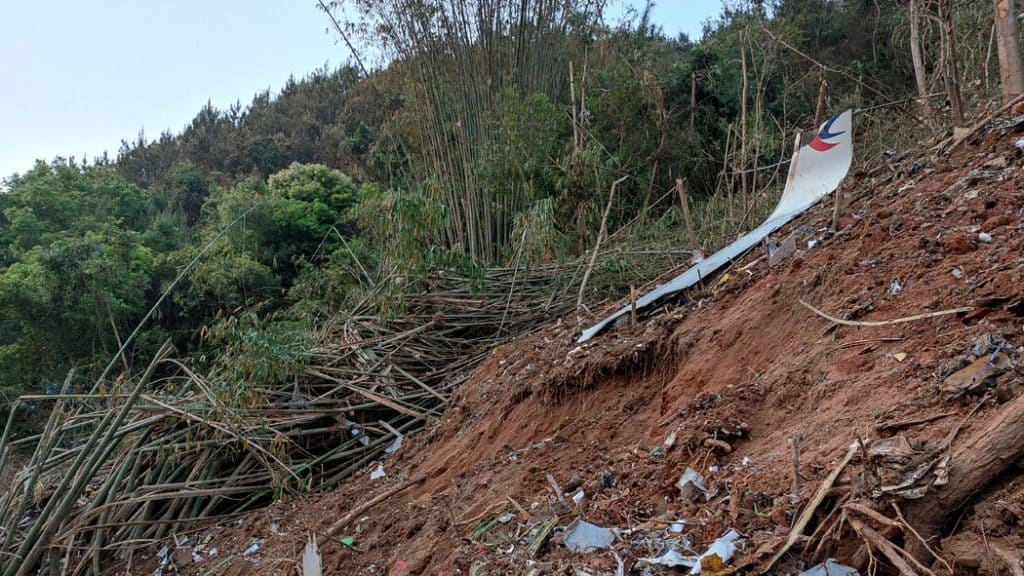 No survivors have been found as the search continued Tuesday of the scattered wreckage of a China Eastern plane carrying 132 people that crashed a day earlier in a forested mountainous area in China's worst air disaster in a decade.
Wreckage of the plane was found at the scene, but up until now, none of those aboard the plane with whom contact was lost have been found,' state broadcaster CCTV said Tuesday morning, more than 18 hours after the crash.
The Boeing 737-800 crashed near the city of Wuzhou in the Guangxi region while flying from Kunming in the southwestern province of Yunnan to the industrial center of Guangzhou along the east coast. It ignited a fire big enough to be seen on NASA satellite images.
China Eastern Flight 5735 was traveling 455 knots (523 mph, 842 kph) at around 29,000 feet when it entered a steep and fast dive around 2:20 p.m. local time, according to data from flight-tracking website FlightRadar24.com. The plane plunged to 7,400 feet before briefly regaining about 1,200 feel in altitude, then dove again. The plane stopped transmitting data 96 seconds after starting to fall.

0

0