Nadal beats Shapovalov, enters singles semis
26 January 2022, 12:11 pm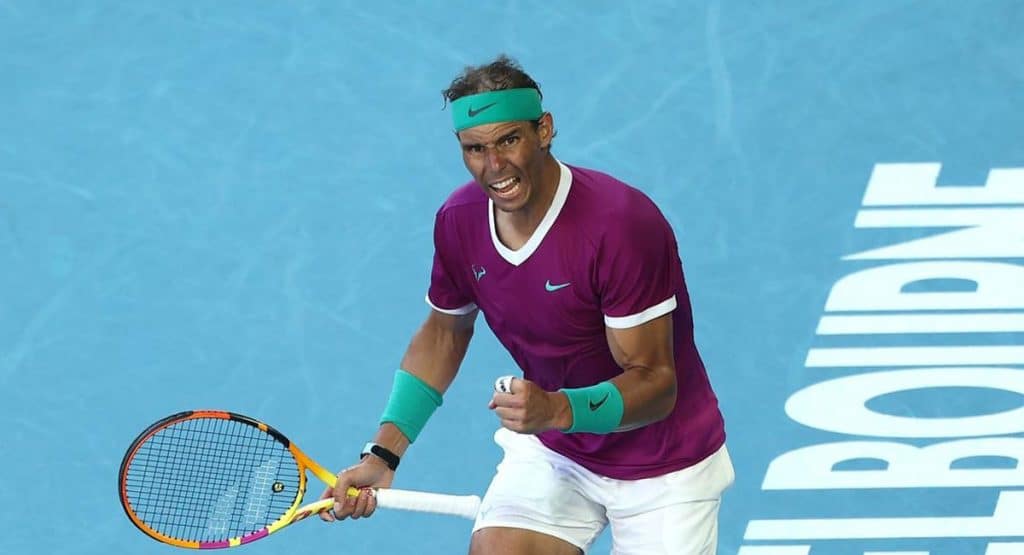 With another Australian Open semi-final spot secured after a four-hour, five-set victory, Rafael Nadal looked towards his support team at the Rod Laver Arena and nodded his head. It looked like the Spanish sixth seed was just confirming the plan: Five wins down, two to go in his bid for a men's record 21st major title.
On the other side of the net, 14th-seeded Denis Shapovalov of Canada broke his racket on the hard blue court after a frustrating 3-6, 4-6, 6-4, 6-3, 3-6 loss to Nadal, who later acknowledged that he felt "destroyed" physically on a hot Tuesday afternoon.
There were plenty of momentum-shifting moments, including Nadal needing attention for a stomach ailment in the third and fourth sets after dominating the first two. Shapovalov complained to chair umpire Carlos Bernardes during the quarter-final match about Nadal getting longer breaks than usual, and taking too long between points.

0

0