NDA candidate Murmu files nomination
24 June 2022, 3:50 pm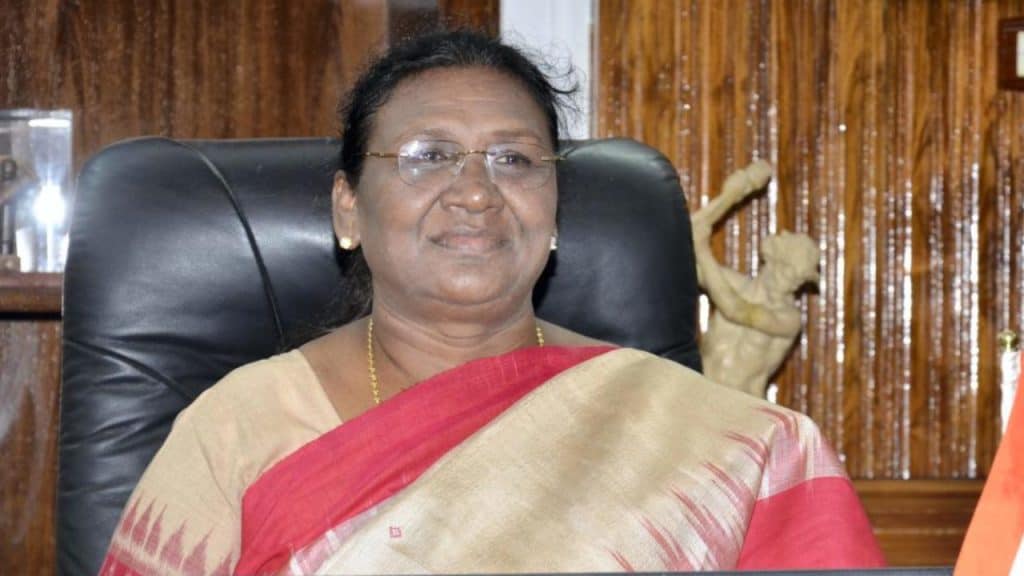 Draupadi Murmu, the NDA nominee for the post of President of India in the July 18 election, filed her nomination papers in presence of Prime Minister Narendra Modi and a host of Union Ministers and BJP MPs and chief ministers on Friday.
Modi was Murmu's first proposer, while senior Union Ministers Rajnath Singh, Amit Shah and BJP president JP Nadda were the other signatories on the nomination papers.
Before filing her nomination papers, the NDA's presidential nominee arrived at the Parliament and paid tributes to the statues of Mahatma Gandhi, Dr BR Ambedkar and Birsa Munda at the Parliament.
Prime Minister Narendra Modi arrived at the Parliament ahead of the filing of nomination by NDA's Presidential election candidate Droupadi Murmu. Several Union Ministers and BJP MPs, including Amit Shah and Rajnath Singh were also present to extend support to Murmu as she files her nomination papers for the highest constitutional post.

0

0