Gujarat riots: SC upholds SIT clean chit to Mod
24 June 2022, 3:39 pm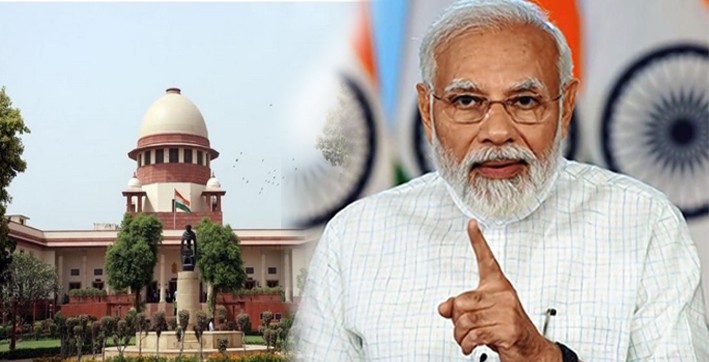 The Supreme Court today upheld the Special Investigation Team's (SIT) clean chit to him and 63 others in the 2002 Gujarat riots case and dismissed a plea by slain Congress leader Ehsan Jafri's wife Zakia Jafri. A three-judge bench headed by Justice A M Khanwilkar upheld the magistrate's order rejecting Zakia Jafri's protest petition against the closure report filed by the SIT in 2012.
The bench, also comprising Justices Dinesh Maheshwari and C T Ravikumar, said her plea is devoid of merit. She had alleged a larger conspiracy in the 2002 Gujarat riots.
Congress leader and former MP Ehsan Jafri was among the 68 people killed at Ahmedabad's Gulberg Society during violence on February 28, 2002, a day after the Godhra train burning. Zakia Jafri had challenged the SIT's clean chit to 64 people, including Modi who was Gujarat's chief minister in 2002.

0

0