N Korea plans crackdown as Kim pushes for internal unity
13 June 2022, 3:56 pm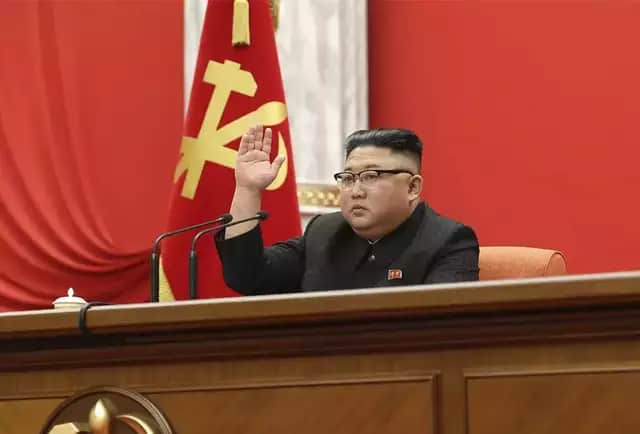 North Korean leader Kim Jong Un and his top deputies have pushed for a crackdown on officials who abuse their power and commit other "unsound and non-revolutionary acts," state media reported Monday, as Kim seeks greater internal unity to overcome a Covid-19 outbreak and economic difficulties. It wasn't clear what specific acts were mentioned at the ruling Workers' Party meeting on Sunday.
But possible state crackdowns on such alleged acts could be an attempt to solidify Kim's control of his people and get them to rally behind his leadership in the face of the domestic hardships, some observers say. Kim and other senior party secretaries discussed "waging more intensive struggle against unsound and non-revolutionary acts including abuse of power and bureaucratism revealed among some party officials," the official Korean Central News Agency said.
Kim ordered the authority of the party's auditing commission and other local discipline supervision systems to be bolstered to promote the party's "monolithic leadership" and "the broad political activities of the party through the strong discipline system," KCNA said.

0

0