Perarivalan release: Cong holds protests
19 May 2022, 1:51 pm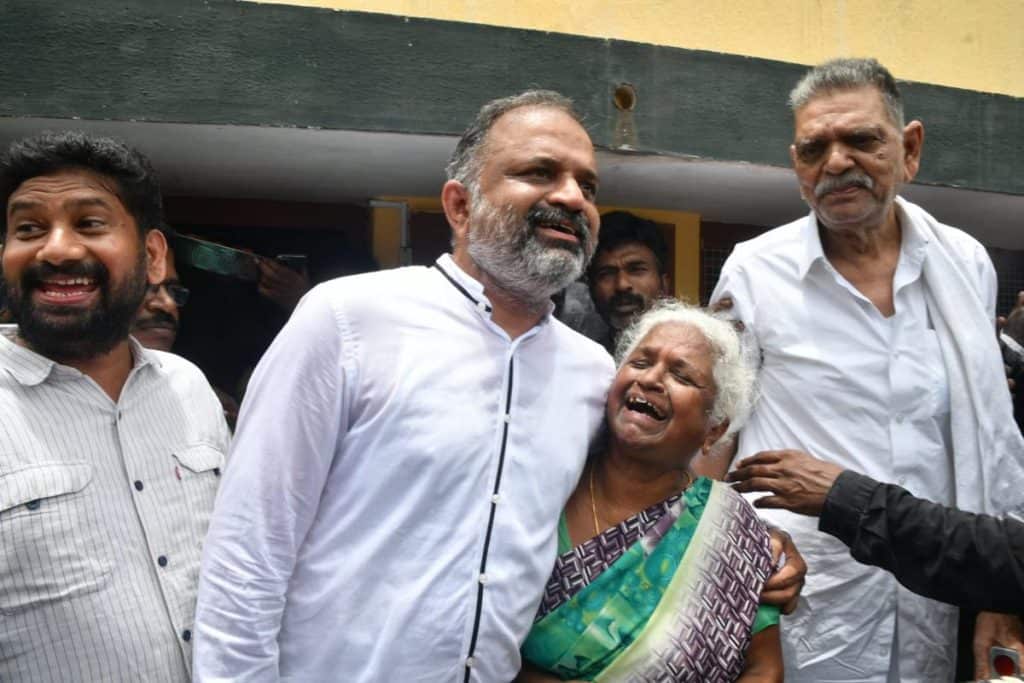 Leaders of Tamilnadu Congress Committee chose to hold silent protests at various place by tying a white cloth around their mouth this morning condemning the release of former PM Rajiv Gandhi assassination convict Perarivalan.
Earlier, the Congress expressed pain and disappointment over the release of Pararivalan, and slammed the government for creating a situation in the court to get the killer of a former Prime Minister released for their petty and cheap politics.
Congress chief spokesperson Randeep Surjewala said there is a sorrow and fury not only in every Congress worker over the development, but in every citizen who believes in India and Indianness.
A terrorist is a terrorist and should be treated as one. Today, we are deeply pained and disappointed at the decision of the Supreme Court ordering the release of Rajiv Gandhi's assassin, he said.

0

0