Special team starts probe into derailing of local train at Beach
25 April 2022, 5:13 pm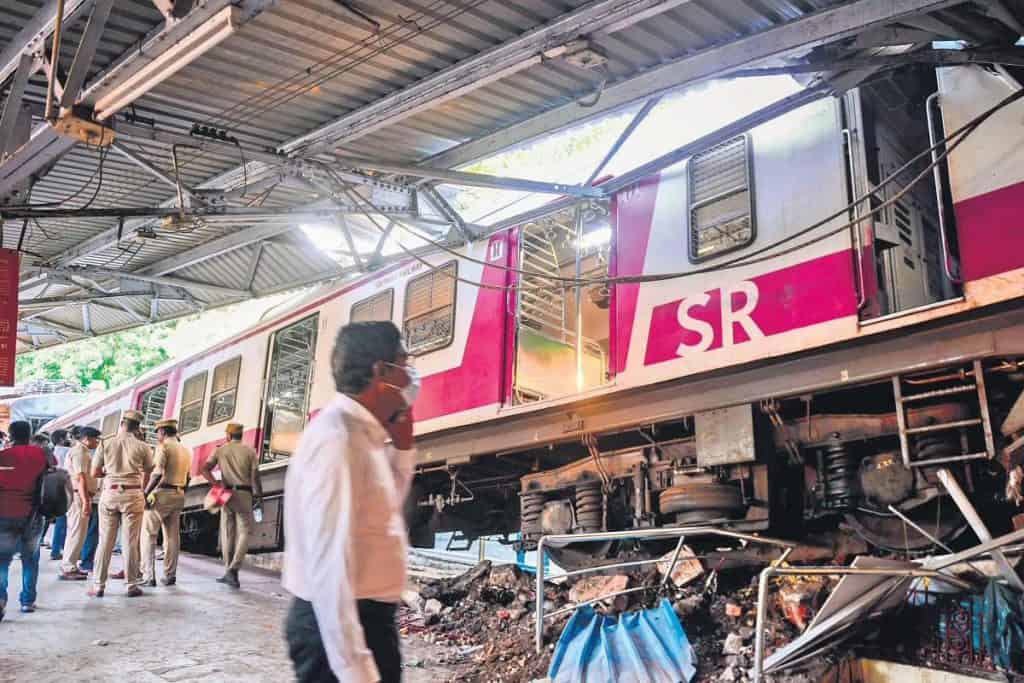 A special team formed by Southern Railway has started investigating the incident of an electrical multiple unit (EMU) train getting derailed at Chennai Beach station after the engine overran the platform on Sunday evening.
No one was injured in the accident. The motorman jumped out of the train before it went off the track.
'The exact reason would be known after a detailed inquiry. All the officials concerned are at the site and restoration work has started. No injuries have been sustained by anyone,' the Southern Railway said.
A brake failure is suspected to be the reason for the incident. TV visuals showed the rake badly damaged as it jutted out of the platform and crashed into the station wall.
Shocked passengers were being regulated by the police even as many of them were seen clicking pictures of the damaged train on their mobile phones.

0

0