The Coimbatore Corporation Contractors Welfare Association Celebrates Engineer's Day with Green Initiatives and Community Engagement
15 September 2023, 4:44 pm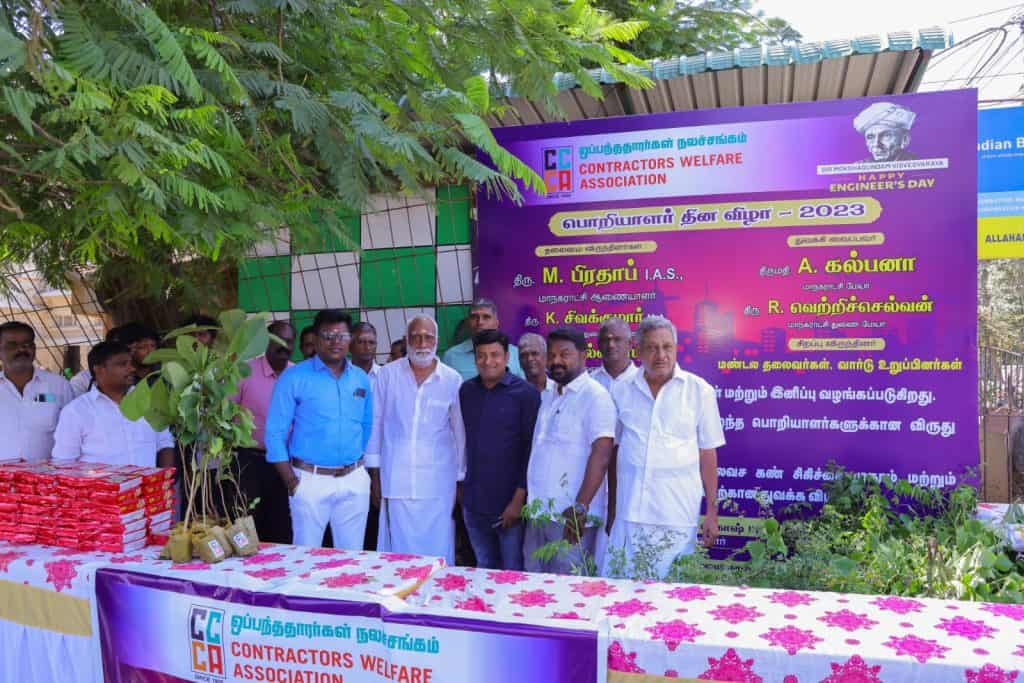 The Coimbatore Corporation Contractors Welfare Association celebrated Engineer's Day with fervor at the Coimbatore Corporation's main office premises, marking an eventful day of community engagement and recognition. During the event, a notable highlight was the distribution of a thousand saplings, encompassing over 50 different varieties including Neem, Arasu, Bamboo, and Vaagai, as part of an environmental initiative aimed at nurturing the city's green landscape.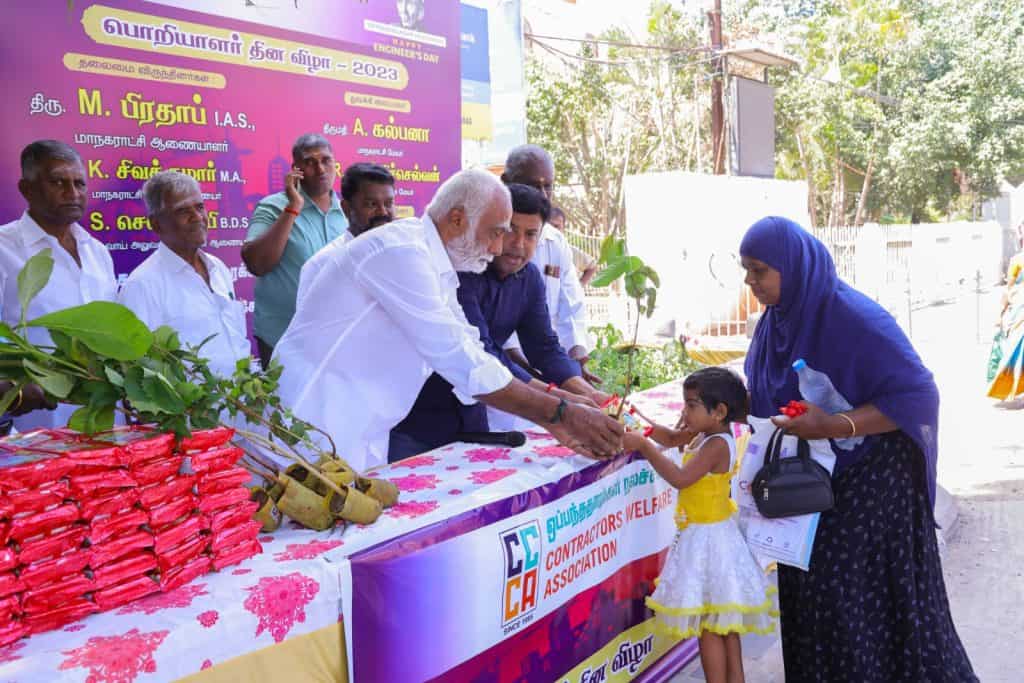 In addition to the sapling distribution, the association also organized a free eye treatment camp and a spectacles distribution camp, benefitting 6,000 students from Corporation schools. The collective effort demonstrated the association's commitment to the well-being of the local community.
The event was presided by Udayakumar, President of Coimbatore Corporation Contractors Welfare Association and Secretary KCP Chandraprakash. Treasurer Ammashaiyappan, and Deputy Secretaries Michael, Rajagopal, Selvaraj were also participated.
One of the crowning achievements celebrated at the event was the national recognition bestowed upon Coimbatore under the Coimbatore Smart City project. The commendation acknowledged the outstanding work carried out in projects such as the reconstruction of Ukkadam Periyakulam, Valankulam, and DP Road rehabilitation. Furthermore, Coimbatore Corporation's commitment to smart city initiatives earned it the top position in the list of smart city projects across South India.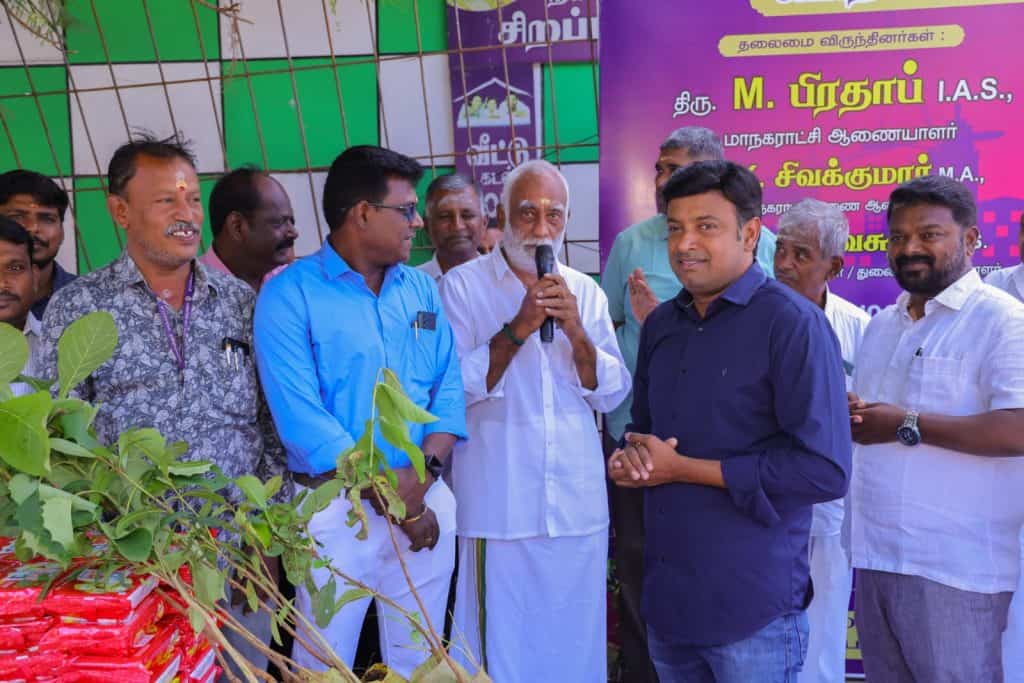 Coimbatore's Commissioner Prathap, Deputy Commissioner Sivakumar, Mayor Kalpana Anandakumar, Deputy Mayor Vetrichelvan, Zonal Heads, Councilors, and dedicated Engineers, who played pivotal roles in the success of these initiatives, were honored with commemorative souvenirs, emphasizing their contributions to the city's transformation into a smarter and more sustainable urban environment.

1

0