What happened during raid at Vijayabaskar's house?
19 October 2021, 2:04 pm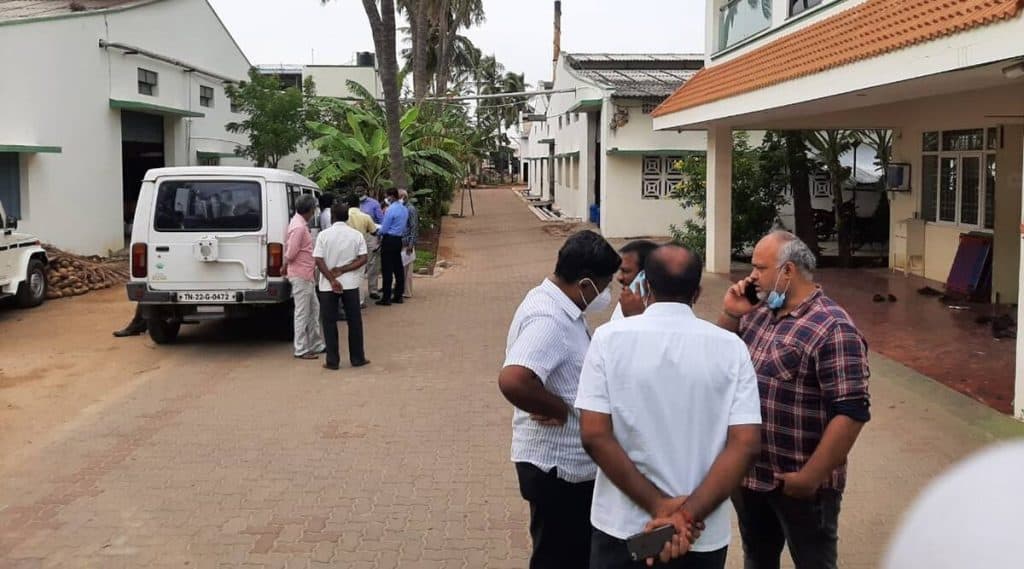 At least 50 premises linked to former Health Minister Dr C Vijayabaskar, spread across six districts in Tamilnadu, were searched by DVAC teams comprising more than 30 Deputy Superintendents of Police and 150 other personnel.
Election affidavits and discreetly collected information like bank account details, registration documents and transport documents were used for the investigation, the agency said.
During the search operation on Monday, Rs 23.85 lakh cash, 10 hard discs and other documents were seized, an official release said. Also, 4.87 kg of gold items, Registration Certificates of 136 commercial vehicles and other property documents were 'identified.'

0

0