Plea seeks to stop namaz at Mathura Mosque
18 May 2022, 2:02 pm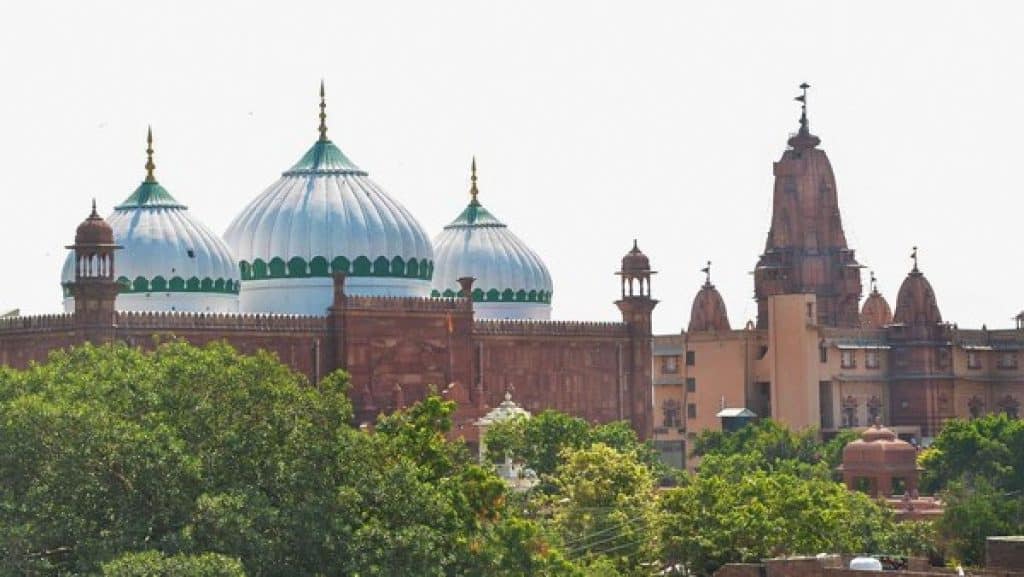 The debate over Gyanvapi mosque continues. Meanwhile, lawyers and a section of law students demanded that namaz be stopped at the Shahi Idgah Mosque in the temple town of Mathura.
Their plea to the court was that they should immediately be banned from coming to the Shahi Idgah Mosque to offer namaz. The petitioners claimed that the Shahi Idgah Mosque was actually the birthplace of Krishna. There was a temple at the site before the mosque. Shailendra Singh, one of the petitioner's lawyers, said, This structure of the mosque is built on the remains of a Hindu temple. It is a temple and there is no merit in being a mosque on this structure.'
They approached the court seeking a permanent ban on the Muslim community in the use of this structure, he added. Hindutva organisations have long claimed that mughal emperor Aurangzeb had demolished a portion of the Krishna temple and built the mosque there. As a result, the mosque must be removed.

0

0