Duraisamy need not certify AIADMK: EPS
4 June 2022, 11:57 am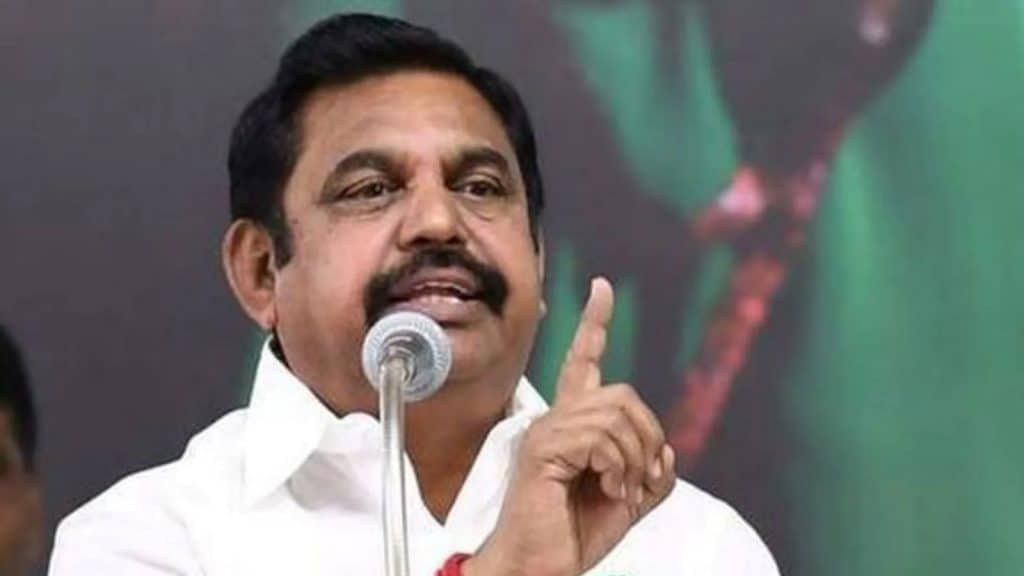 To a question on BJP leader VP Duraisamy's alleged remark that his party, with just four MLAs, is functioning more efficiently as an Opposition party than the AIADMK, which has 66 MLAs, Palaniswami said his party did not need a certificate from the BJP leader.
Palaniswami said that people and media know how AIADMK is working as the principal opposition party inside the State Assembly and Duraisamy need not certify AIADMK.
"Myself and O Panneerselvam are speaking inside the Assembly with data but everyone knows how BJP Legislative party leader (Nainar Nagendran) speaks inside the Assembly," Palaniswami said.
Meanwhile, AIADMK coordinator O Panneerselvam distanced the party from its organisational secretary C Ponnaiyan's remarks accusing the BJP of double-dealing and trying to grow at the expense of the AIADMK.
"We would like to inform you that the comments made by Ponnaiyan reflected his own views," Panneerselvam told reporters on Friday at the secretariat alongside Leader of the Opposition Edappadi K Palaniswami and other party colleagues.

0

0