Team India defeats SL, wins Test series 2-0
15 March 2022, 11:22 am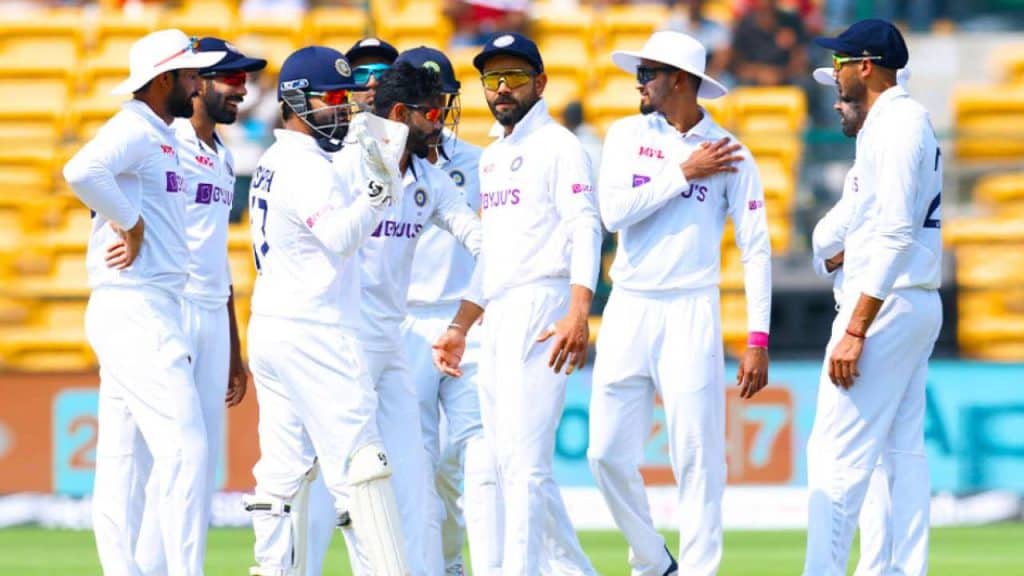 At times, Rishabh Pant has confounded the Indian team with his brazen batting style but skipper Rohit Sharma on Monday said they are willing to accept the way he bats for his sheer ability to change a game in matter of minutes.
Rohit also underlined the point that Pant has been asked to respect the conditions and
situation and that the stumper-batter has got better with his game plans.
The stocky southpaw with his impactful batting in both the innings, titled the second Test against Sri Lanka in India's favour. His quick-fire 39 in first innings and record-breaking fifty in second innings was crucial in putting the Lankan attack to submission. He was declared Man-of-the-series. 'We know how he bats and as a team we just want to give him that freedom to bat in the way that he wants to bat. But also keeping in mind certain situations of the game, where the game is going, we have conveyed that to him but we want to stick with his gameplan as a team,' Rohit said at the post-match press conference.
'It just seems to get better and get better, his game-plans. There will be times when you will smash your head and say 'why did he play that shot' but again we need to be ready to accept that with him when he bats.' Rohit said the fact that his impact on a game is instant, they are willing to let him bat he wants to. 'He is somebody who can change the game literally in half an hour or 40 minute of the game. I think what comes with Rishabh Pant, we are ready to accept that,' he said.

0

0