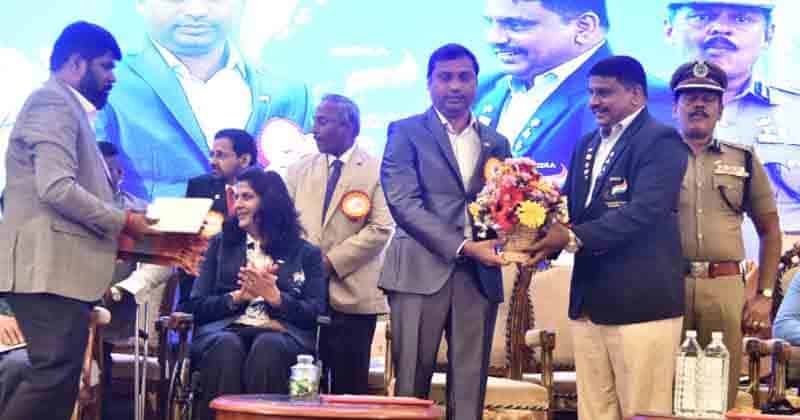 Under the visionary leadership of Er.Chandrasekhar, President, Tamilnadu Paralympic Association is making significant strides in transforming rural differently-abled youth into athletes. In the World Paralympic Championship held in Paris, around 40 talented players from India participated and secured 17th rank in the tournament.
President Er. Chandrasekhar, Secretary B. Kripakara Raja and Para Athletics Chairman Sathyanarayana visited Paris to provide guidance and support to the Indian Para Olympians. Especially Thangavelu Mariappan, a disabled athlete hailing from a small village in Tamil Nadu, who has achieved Olympic success, also participated in this athletics championship.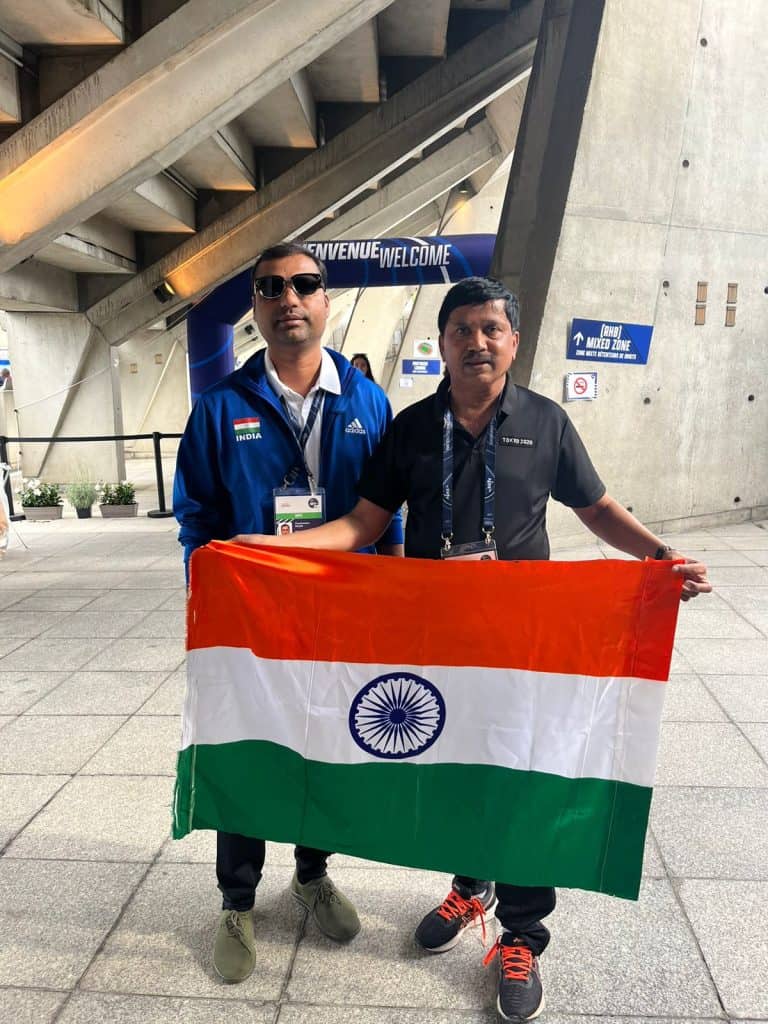 52 countries from all over the world participated in the World Para Olympic Championships held in Paris and France. Along with them, around 40 talented differently-abled young athletes from India have taken part and India in the youth team and has secured the 17th rank in the tournament so far.
Regarding this, TamilNadu Para Olympic Association State President Mr. Chandrasekhar said,"Born in a small village in Tamil Nadu, Thangavelu Mariyappan, a disabled athlete, has achieved Olympic success. Similarly, many players in rural areas lack proper training and guidance. We are diligently working towards enabling their participation in regional competitions, preparing them for state and national tournaments."
He added, "Tamil Nadu's athletes have been undergoing rigorous training and actively participating in competitions with the ultimate goal of succeeding in international events. To aid their progress, trainers who have excelled at the national level have been appointed to provide comprehensive training. It is the association's belief that these athletes will not only secure medals but also bring glory to India. The selection process for eligible athletes to participate in the upcoming Asian Paralympic Games in October is currently underway."
Further he stated, "Indian athletes are undergoing intense training in preparation for the International Paralympic Games scheduled to take place in China. Athletes, who have excelled at local levels, have now risen to world-level tournaments, fueling hopes for further glory. The Tamil Nadu Para Olympic Sports Association is actively working to ensure the names of these remarkable individuals from Tamil Nadu find a place in the record books."

0

1